Liberecká Výšina is an excursion restaurant and hotel on the side of the bustling city, yet a stone's throw away from the final tram station (and a pleasant walk away). We are the ideal destination for short hikes and a stop on your trip to the Jizera Mountains. You can reach us by following the yellow tourist sign directly from Lidové sady, it is only a kilometer up a gentle hill from the Liberec Zoo. Of course, you can also get there by car, you can park right next to the building.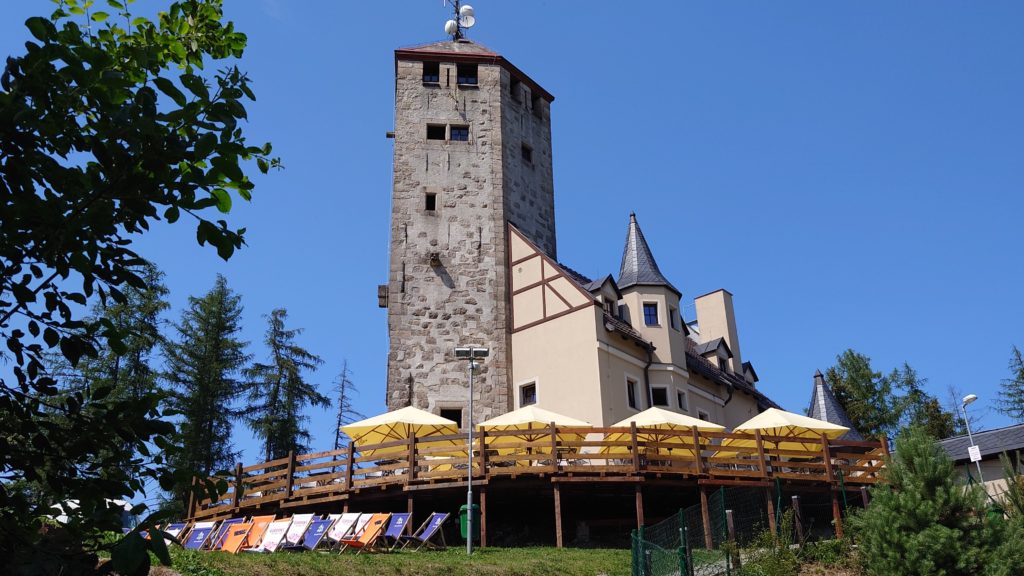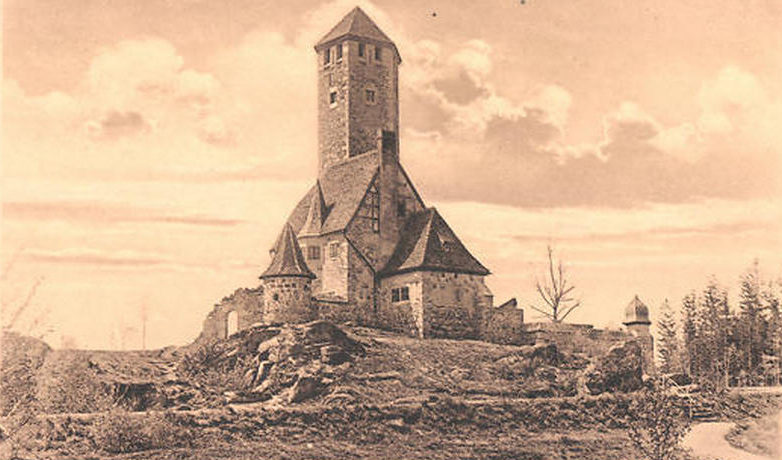 If we look back into history, we will find that Heinrich von Liebieg had a stylish restaurant built in the form of a medieval castle with a unique pentagonal 25 m high tower on Kovadlina Hill between 1900 and 1901. It has its prototype in the watchtower of the old Nuremberg castle. To enhance the antiquity, materials from demolished medieval houses in Nuremberg were used for the construction (after all, this is where the architect Josef Schmitz came from). The castle, called Heinrichswarte, was later renamed the more magnificent Hohenhabsburg.
After 1918 it was called Liebiegwarte and after 1945 it was renamed Liberecká víšina. Between 1960 and 1969, when it was already under the management of the state enterprise Restaurace a Jídelny Liberec, it underwent a complete, very insensitive reconstruction, which unfortunately erased most of its original beauty. It was closed in 1999 due to general dilapidation. The demanding reconstruction between 2011 and 2013 was followed by the modernization of the interiors at the beginning of 2022.